You are here:

Home

»

Produkt

»

guowangcable

»

25mm2 copper conductor silicone rubber jacket flat cable with high flexibility
25mm2 kupfer leiter silikon gummi jacke flache kabel mit hoher flexibilität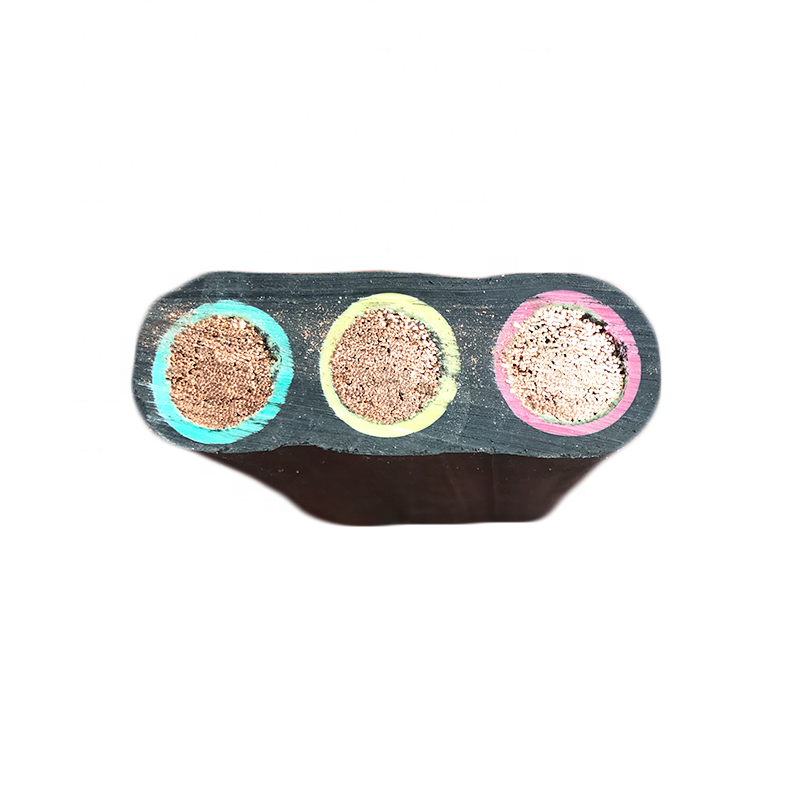 | | |
| --- | --- |
| Hafen: | Qingdao |
| Zahlungsbedingungen: | L/C,T/T,Western Union,MoneyGram |
| Lieferbar: | 50000 Kilometer/Kilometer via Month |
| Ursprungsort: | China |
| Markenname: | Guowang |
| Modellnummer: | YC |
| Leiter-Material: | Kupfer |
| Isolierungs-Material: | Gummi |
| Jacke: | Gummi |
| Zahl der Leiter: | 3,4 |
| Anwendung: | Moving maschine |
| Leiter: | Kupfer |
| Jacke: | Gummi |
| Wartung Temperatur: | 120 ℃ |
| Isolierte: | Gummi |
| Schnitts aera: | 25mm2 |
| Spannung: | 450/750v |
| Typ: | Flache |
| Versand Bedingungen: | FOB,CIF |
| Farbe: | Schwarz, rot, orange |
| Name: | 25mm2 kupfer leiter silikon gummi jacke flache kabel |
| Verpackungsdetails: | 1) STANDARD PAKET: 100/ROLLE FÜR GRÖßE UNTER 35 QMM SPEZIFISCHE LÄNGE IN EINE EXPORT HOLZ TROMMEL. 2) IN EXPORT HOLZ TROMMELN FÜR GRÖßE GRÖßER ALS 35SQM, WÄHREND WOVEN TASCHEN VERPACKUNG FÜR ANDERE TYP. |
#specifications a{color:#2192d9;text-decoration:none;}#specifications a:hover{color:rgb(252,106,33);text-decoration:underline;}#specifications a:visited{color:#2192d9;text-decoration:none;}
#detail_decorate_root .magic-0{border:0 solid black;position:relative;box-sizing:border-box;display:flex;flex-direction:column;align-content:flex-start;flex-shrink:0}#detail_decorate_root .magic-1{white-space:pre-wrap;border:0 solid black;position:relative;box-sizing:border-box;display:block;flex-direction:column;align-content:flex-start;flex-shrink:0;font-size:48rem;font-family:Roboto;border-bottom-style:solid;border-bottom-color:#53647a;color:#53647a;font-style:normal;border-bottom-width:2px;padding-top:8px;padding-bottom:4px}#detail_decorate_root .magic-2{width:750rem;margin-bottom:20rem}#detail_decorate_root .magic-3{border:0 solid black;position:relative;box-sizing:border-box;display:flex;flex-direction:row;align-content:flex-start;flex-shrink:0;width:750rem;flex-wrap:wrap}#detail_decorate_root .magic-4{border:0 solid black;position:relative;box-sizing:border-box;display:flex;flex-direction:column;align-content:flex-start;flex-shrink:0;overflow:hidden;width:750rem;height:580rem;margin-top:0;margin-left:0}#detail_decorate_root .magic-5{margin-top:-84rem;margin-left:0;width:750rem;height:750rem}#detail_decorate_root .magic-6{border:0 solid black;position:relative;box-sizing:border-box;display:flex;flex-direction:column;align-content:flex-start;flex-shrink:0;padding:20rem;text-align:left;width:750rem}#detail_decorate_root .magic-7{color:#333;font-size:28rem;font-weight:bold;white-space:pre-wrap}#detail_decorate_root .magic-8{font-size:18px}#detail_decorate_root .magic-9{color:#666;font-size:28rem;margin-top:12rem;white-space:pre-wrap}#detail_decorate_root .magic-10{overflow:hidden}#detail_decorate_root .magic-11{border:0 solid black;position:relative;box-sizing:border-box;display:flex;flex-direction:column;align-content:flex-start;flex-shrink:0;overflow:hidden;width:750rem;height:232rem;margin-top:0;margin-left:0}#detail_decorate_root .magic-12{margin-top:-374rem;margin-left:16rem;width:676rem;height:676rem}#detail_decorate_root .magic-13{border:0 solid black;position:relative;box-sizing:border-box;display:flex;flex-direction:column;align-content:flex-start;flex-shrink:0;margin-bottom:20rem}#detail_decorate_root .magic-14{border:0 solid black;position:relative;box-sizing:border-box;display:flex;flex-direction:column;align-content:flex-start;flex-shrink:0;vertical-align:top}#detail_decorate_root .magic-15{border:0 solid black;position:relative;box-sizing:border-box;display:flex;flex-direction:column;align-content:flex-start;flex-shrink:0;vertical-align:top;padding-right:8rem;padding-left:8rem}#detail_decorate_root .magic-16{border:0 solid black;position:relative;box-sizing:border-box;display:flex;flex-direction:column;align-content:flex-start;flex-shrink:0;vertical-align:top;padding-bottom:8rem;padding-top:8rem}#detail_decorate_root .magic-17{padding-top:0;padding-right:0;padding-bottom:0;padding-left:0;margin-top:0;margin-right:0;font-size:28rem;margin-bottom:0;margin-left:0;white-space:pre-wrap}#detail_decorate_root .magic-18{border:0 solid black;position:relative;box-sizing:border-box;display:flex;flex-direction:row;align-content:flex-start;flex-shrink:0;vertical-align:top}#detail_decorate_root .magic-19{border:0 solid black;position:relative;box-sizing:border-box;display:inline-block;flex-direction:column;align-content:flex-start;flex-shrink:0;vertical-align:top;padding-right:8rem;width:33.33%;margin-bottom:-8rem;padding-left:8rem;margin-top:-8rem}#detail_decorate_root .magic-20{border:0 solid black;position:relative;box-sizing:border-box;display:flex;flex-direction:column;align-content:flex-start;flex-shrink:0;vertical-align:top;padding-top:8rem}#detail_decorate_root .magic-21{border:0 solid black;position:relative;box-sizing:border-box;display:flex;flex-direction:column;align-content:flex-start;flex-shrink:0;overflow:hidden;width:245rem;height:245rem}#detail_decorate_root .magic-22{text-decoration:none}#detail_decorate_root .magic-23{border:0 solid black;position:relative;box-sizing:border-box;display:flex;flex-direction:column;align-content:flex-start;flex-shrink:0;height:232rem;margin-top:-14rem;margin-left:-7rem;width:232rem;background-position:center;resize-mode:contain;background-image:url(//sc01.alicdn.com/kf/HTB1ddWziS8YBeNkSnb4q6yevFXaW/225362449/HTB1ddWziS8YBeNkSnb4q6yevFXaW.jpg_Q75.jpg);background-size:contain;background-repeat:no-repeat}#detail_decorate_root .magic-24{border:0 solid black;position:relative;box-sizing:border-box;display:flex;flex-direction:column;align-content:flex-start;flex-shrink:0;height:245rem;margin-top:0;margin-left:0;width:247.62312633832977rem;background-position:center;resize-mode:contain;background-image:url(//sc02.alicdn.com/kf/H38f2b37031db438cb016d93a2e16f486X/225362449/H38f2b37031db438cb016d93a2e16f486X.png);background-size:contain;background-repeat:no-repeat}#detail_decorate_root .magic-25{border:0 solid black;position:relative;box-sizing:border-box;display:flex;flex-direction:column;align-content:flex-start;flex-shrink:0;height:245rem;margin-top:21rem;margin-left:-2rem;width:245rem;background-position:center;resize-mode:contain;background-image:url(//sc01.alicdn.com/kf/H5acb010ebdb040c6b3f91c6d7839246dt/225362449/H5acb010ebdb040c6b3f91c6d7839246dt.jpg_Q75.jpg);background-size:contain;background-repeat:no-repeat}#detail_decorate_root .magic-26{border:0 solid black;position:relative;box-sizing:border-box;display:flex;flex-direction:column;align-content:flex-start;flex-shrink:0;height:232rem;margin-top:0;margin-left:0;width:232rem;background-position:center;resize-mode:contain;background-image:url(//sc01.alicdn.com/kf/HTB1j4qtk8fH8KJjy1Xbq6zLdXXao/225362449/HTB1j4qtk8fH8KJjy1Xbq6zLdXXao.jpg_Q75.jpg);background-size:contain;background-repeat:no-repeat}#detail_decorate_root .magic-27{border:0 solid black;position:relative;box-sizing:border-box;display:flex;flex-direction:column;align-content:flex-start;flex-shrink:0;height:257rem;margin-top:0;margin-left:-8rem;width:257rem;background-position:center;resize-mode:contain;background-image:url(//sc01.alicdn.com/kf/H8d923dee5d444b799cf1c4c8ba0397ff5/225362449/H8d923dee5d444b799cf1c4c8ba0397ff5.jpg_Q75.jpg);background-size:contain;background-repeat:no-repeat}#detail_decorate_root .magic-28{border:0 solid black;position:relative;box-sizing:border-box;display:flex;flex-direction:column;align-content:flex-start;flex-shrink:0;height:269rem;margin-top:4rem;margin-left:3rem;width:269rem;background-position:center;resize-mode:contain;background-image:url(//sc02.alicdn.com/kf/HTB1vyO0XlWD3KVjSZFsq6AqkpXaN/225362449/HTB1vyO0XlWD3KVjSZFsq6AqkpXaN.jpg_Q75.jpg);background-size:contain;background-repeat:no-repeat}#detail_decorate_root .magic-29{border:0 solid black;position:relative;box-sizing:border-box;display:flex;flex-direction:column;align-content:flex-start;flex-shrink:0;overflow:hidden;width:245rem;height:214rem}#detail_decorate_root .magic-30{border:0 solid black;position:relative;box-sizing:border-box;display:flex;flex-direction:column;align-content:flex-start;flex-shrink:0;height:435.2791878172589rem;margin-top:-128rem;margin-left:3rem;width:245rem;background-position:center;resize-mode:contain;background-image:url(//sc01.alicdn.com/kf/H0ef59504f6794b93ba8f8b63fe3567e16/225362449/H0ef59504f6794b93ba8f8b63fe3567e16.jpg_Q75.jpg);background-size:contain;background-repeat:no-repeat}#detail_decorate_root .magic-31{padding-top:0;padding-right:0;padding-bottom:0;padding-left:0;font-size:28rem;line-height:40px;font-weight:bold;color:#333;margin-top:0;margin-right:0;margin-bottom:0;margin-left:0;white-space:pre-wrap}#detail_decorate_root .magic-32{border:0 solid black;position:relative;box-sizing:border-box;display:flex;flex-direction:column;align-content:flex-start;flex-shrink:0;height:435.5555555555556rem;margin-top:-106rem;margin-left:-1rem;width:245.00000000000003rem;background-position:center;resize-mode:contain;background-image:url(//sc02.alicdn.com/kf/H327e78014f804eabb5bdc7038558f350r/225362449/H327e78014f804eabb5bdc7038558f350r.jpg_Q75.jpg);background-size:contain;background-repeat:no-repeat}#detail_decorate_root .magic-33{border:0 solid black;position:relative;box-sizing:border-box;display:flex;flex-direction:column;align-content:flex-start;flex-shrink:0;height:305rem;margin-top:-53rem;margin-left:-23rem;width:269rem;background-position:center;resize-mode:contain;background-image:url(//sc01.alicdn.com/kf/H72b79e894418499887fe5b5b38579e2fO/225362449/H72b79e894418499887fe5b5b38579e2fO.jpg_Q75.jpg);background-size:contain;background-repeat:no-repeat}#detail_decorate_root .magic-34{margin-bottom:10rem;overflow:hidden}#detail_decorate_root .magic-35{border:0 solid black;position:relative;box-sizing:border-box;display:flex;flex-direction:column;align-content:flex-start;flex-shrink:0;overflow:hidden;width:181rem;height:136rem;margin-top:0;margin-left:0}#detail_decorate_root .magic-36{margin-top:.9836956521739131rem;margin-left:-42.298913043478265rem;width:303rem;height:136rem}#detail_decorate_root .magic-37{border:0 solid black;position:relative;box-sizing:border-box;display:flex;flex-direction:column;align-content:flex-start;flex-shrink:0;overflow:hidden;width:181rem;height:136rem;margin-top:0;margin-left:8rem}#detail_decorate_root .magic-38{margin-top:-2.9510869565217392rem;margin-left:-10.820652173913043rem;width:299rem;height:137rem}#detail_decorate_root .magic-39{margin-top:0;margin-left:0;width:181rem;height:151rem}#detail_decorate_root .magic-40{margin-top:0;margin-left:0;width:188rem;height:125rem}#detail_decorate_root .magic-41{border:0 solid black;position:relative;box-sizing:border-box;display:flex;flex-direction:column;align-content:flex-start;flex-shrink:0;overflow:hidden;width:181rem;height:156rem;margin-top:0;margin-left:0}#detail_decorate_root .magic-42{margin-top:0;margin-left:0;width:181rem;height:156rem}#detail_decorate_root .magic-43{border:0 solid black;position:relative;box-sizing:border-box;display:flex;flex-direction:column;align-content:flex-start;flex-shrink:0;overflow:hidden;width:181rem;height:156rem;margin-top:0;margin-left:8rem}#detail_decorate_root .magic-44{margin-top:0;margin-left:0;width:234rem;height:156rem}#detail_decorate_root .magic-45{margin-top:0;margin-left:-2.9510869565217392rem;width:234rem;height:156rem}#detail_decorate_root .magic-46{border:0 solid black;position:relative;box-sizing:border-box;display:flex;flex-direction:column;align-content:flex-start;flex-shrink:0;overflow:hidden;width:750rem;height:492rem;margin-top:0;margin-left:0}#detail_decorate_root .magic-47{margin-top:0;margin-left:0;width:750rem;height:492rem}#detail_decorate_root .magic-49{font-size:16px}#detail_decorate_root .magic-50{background-color:#fff}#detail_decorate_root .magic-51{border:0 solid black;position:relative;box-sizing:border-box;display:flex;flex-direction:column;align-content:flex-start;flex-shrink:0;overflow:hidden;width:750rem;height:450rem;margin-top:0;margin-left:0}#detail_decorate_root .magic-52{margin-top:0;margin-left:0;width:750rem;height:450rem}
Product Description
25mm2 copper conductor silicone rubber jacket flat cable with high flexibility
Semi-Automatic PET Bottle Blowing Machine Bottle Making Machine Bottle Moulding Machine PET Bottle Making Machine is suitable for
producing PET plastic containers and bottles in all shapes.
Specification
* Low resistance & low voltage;
* Long term work temperature is 150℃;
* Great bending property allows frequent mobile and twisting;
* The rubber as sheath material is dedicated for welding cable with excellent tear resistance and abrasion resistance;
* Certificated by CCC.
Other Products
Packing & Delivery
Company Profie
Founded in 1998, Henan Guowang Cable Co., Ltd is one of the main cable manufacturers in China specializing in Wire & Cable production, R&D and marketing. It is located in Guodian Modern industrial Zone in Xinzheng, Zhengzhou, Henan Province and next to Xinzheng Airport, with convenient transportation. With a registered capital of 18,000,000 USD, 100,000 m2 workshop, 460 staffs, 60 engineers and technicians, 190 sets of advanced production equipments, first-class testing machines, Guowang Cable has been the main force of rapid rise of cable industry of Henan province.
The products involve more than 400 models and 20000 kinds of specifications, and are widely applied in electrical power system, petrochemical, construction, metallurgy, ship, railway, aviation etc.
We have customers in more than 60 countries and regions around the world, such as Europe, Asia, South Africa, South and North America, Middle East and Oceania. Our strong technical capabilities paired with our strict quality control processes, have helped us create a strong reputation in the cable manufacturing industry. If you are interested in our products or have any questions, don't hesitate to contact us!
FAQ
Q: When can I get the price ?
A: For standard types and small orders, it take less than 24 hours. For big quantity and plenty types, it takes less than 48 hours.
Q: I didn't find my needed model in this page.
A: Dear Friend, e-catalog will emailed to you asap you contact us. Also, we supply customization service. So, contact us !
Q: How can I get some samples?
A: We are honored to offer you samples according your inquiry.
Q: Do you custom package?
A: We strive to meet our customers' needs and therefore have no problem meeting most specifications. We can reel into coils, disposable cartons, special reels, or load your wire and cable into reusable plastic containers. Please check with your sales representative first to verify we can meet your need.

Q: What warranties do your products carry?
A: Guowang cable guarantees that all of our products, wires cables,and more are free from defects. We will take back any product that does not meet the agreed quality by both parties.

Business Card
Tags:
25mm2 rubber cable
,
copper conductor silicone rubber jacket flat cable
,
flat cable with high flexibility
Contact us