Best price of ACSR conductor transmission line from Chinese Professional factory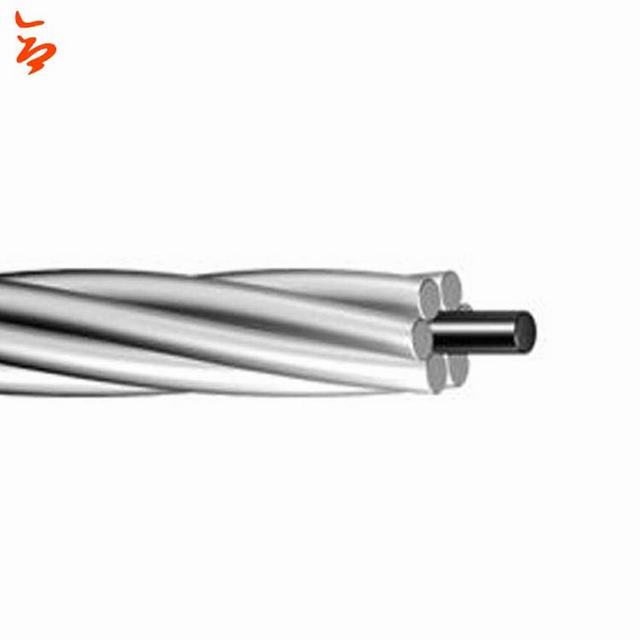 | | |
| --- | --- |
| Hafen: | Qingdao or Other sea port |
| Zahlungsbedingungen: | L/C,D/A,D/P,T/T,Western Union,MoneyGram |
| Lieferbar: | 50000 Meter/Metern via Week |
| Ursprungsort: | Henan China |
| Markenname: | Sanhe |
| Modellnummer: | ACSR |
| Art: | Bloß |
| Anwendung: | Obenliegend |
| Leiter-Material: | Aluminium |
| Leiter-Art: | Angeschwemmt |
| Isolierungs-Material: | Keine |
| Standards: | BS,IEC, ASTM, DIN,GB/T |
| Service: | Helfen sie zu lösen kabel schwierigkeiten |
| Zertifizierung: | ISO |
| Angebot: | Beste preis |
| Lieferung zeit: | Schnelle |
| Typ von unternehmen: | Fabrik |
| MOQ: | 2000 |
| ODM oder OEM: | JA |
| Qualität: | Test jede trommel kabel |
| Proben: | Freies |
| Verpackungsdetails: | drum or coil |
Best price of ACSR conductor transmission line from Chinese Professional factory
Product Description
Our company founded in 2008, with own factory, have more business experience.
Ⅰ Applications
The product is widely used in the overhead power distribution system of you country ,and it is one of the main products for forming electrified wire network.
Ⅱ Standards
We could produce the cable according to many standards:ASTM ,BS ,IEC,DIN,
JIS and so on,
We will do our best to meet your requirements. the conductor could with or without grease.
Ⅲ Type
1. AAC : All Aluminum Conductor
2. ACSR:Aluminum Conductor Steel Reinforced
3. AAAC:All Alloy Aluminum Conductor
4. AACSR: Aluminum Alloy Conductor Steel Reinforced
5. ACAR: Aluminum Conductor Alloy Reinforced
6. ACSR/AW:Aluminum Conductor Aluminum Clad Steel Reinforced
CSR:Aluminum Conductor Steel Reinforced BS215
Code name

Stranding

NO.

Wire Diameter

mm

Overall

Diameter

Breaking

Load

Weight
Al
St
Al
St
mm
kN
kg/km
Gopher
6
1
2.36
2.36
7.08
9.61
72.1
Weasel
6
1
2.59
2.59
7.77
11.45
128.0
Ferret
6
1
3
3
9
15.20
171.7
Rabbit
6
1
3.35
3.35
10.05
18.35
214.1
Horse
12
7
2.79
2.79
13.95
61.20
538.1
Dog
6
7
4.72
1.57
14.15
32.7
394.7
Wolf
30
7
2.59
2.59
18.13
69.2
725.9
Packaging & Shipping
Over 20 Types of packages to offer your customers
Our Services
Major Buyers Rely on our services
Company Information
ZhengZhou Sanhe Cable co.,Ltd. was founded in 2008, we have our own manufacturing firm as well. We have been producing cables and wires for many years and 10 years degisning and making experience offer us this very strength in the cable industry.
Certifications
Best Quality, Factory price, Please Choose us.
Our team
You can contact us any time, Best Service.
Contact us
Please send enquiry, Do not be hesitate to contact me.
Zhengzhou Sanhe cable.,Ltd.
WhatsApp:
+0086 13683803874
Tel:
+0086-371-69176007
Fax:
+0086-371-69176006
Wechat:
chen1368380038
Email:

shcable017(at)cnzzcable.com.cn

(at) mean @

Name:
Jack chen
Remark: Any amendment of our bank account, we will inform you by fax or telephone in addition to email. Pls noted. If you receive any notice about the amendment only by email, pls confirm with us via telephone further.
Quality and Service is Everything to us.
Tags:
ACSR Conductor
,
factory
,
transmission line
Contact us