Mineral insulated fire protection cable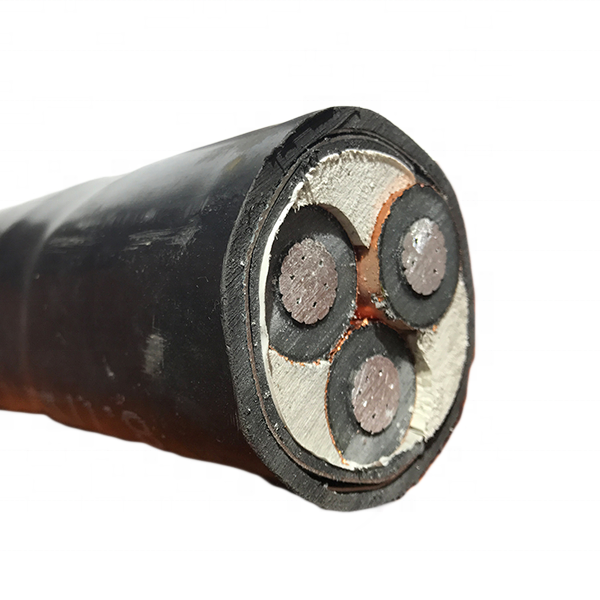 | | |
| --- | --- |
| Hafen: | Qingdao |
| Zahlungsbedingungen: | L/C,T/T,Western Union,MoneyGram |
| Lieferbar: | 50000 Kilometer/Kilometer via Month 185mm2 Low voltage steel tape armoured screened power cable |
| Ursprungsort: | China |
| Markenname: | GUOWANG |
| Modellnummer: | BTTZ,BTLY |
| Art: | Isoliert |
| Leiter-Material: | copper |
| Leiter-Art: | solid |
| Isolierungs-Material: | mineral |
| Verpackungsdetails: | 1) STANDARD PACKAGE: 100/ROLL FOR SIZE UNDER 35SQMM SPECIFIC LENGTH IN AN EXPORT WOODEN DRUM. 2) IN EXPORT WOODEN DRUMS FOR SIZE LARGER THAN 35SQM, WHILE WOVEN BAGS PACKING FOR OTHER TYPE. 185mm2 Low voltage steel tape armoured screened power cable. |
#specifications a{color:#2192d9;text-decoration:none;}#specifications a:hover{color:rgb(252,106,33);text-decoration:underline;}#specifications a:visited{color:#2192d9;text-decoration:none;}
#detail_decorate_root .magic-0{border:0 solid black;position:relative;box-sizing:border-box;display:flex;flex-direction:column;align-content:flex-start;flex-shrink:0}#detail_decorate_root .magic-1{white-space:pre-wrap;border:0 solid black;position:relative;box-sizing:border-box;display:block;flex-direction:column;align-content:flex-start;flex-shrink:0;font-size:48rem;font-family:Roboto;border-bottom-style:solid;border-bottom-color:#53647a;color:#53647a;font-style:normal;border-bottom-width:2px;padding-top:8px;padding-bottom:4px}#detail_decorate_root .magic-2{width:750rem;margin-bottom:20rem}#detail_decorate_root .magic-3{border:0 solid black;position:relative;box-sizing:border-box;display:flex;flex-direction:row;align-content:flex-start;flex-shrink:0;width:750rem;flex-wrap:wrap}#detail_decorate_root .magic-4{border:0 solid black;position:relative;box-sizing:border-box;display:flex;flex-direction:column;align-content:flex-start;flex-shrink:0;overflow:hidden;width:371rem;height:371rem;margin-top:0;margin-left:0}#detail_decorate_root .magic-5{margin-top:0;margin-left:0;width:371rem;height:371rem}#detail_decorate_root .magic-6{border:0 solid black;position:relative;box-sizing:border-box;display:flex;flex-direction:column;align-content:flex-start;flex-shrink:0;overflow:hidden;width:371rem;height:371rem;margin-top:0;margin-left:8rem}#detail_decorate_root .magic-7{border:0 solid black;position:relative;box-sizing:border-box;display:flex;flex-direction:column;align-content:flex-start;flex-shrink:0;margin-bottom:20rem}#detail_decorate_root .magic-8{border:0 solid black;position:relative;box-sizing:border-box;display:block;flex-direction:column;align-content:flex-start;flex-shrink:0;vertical-align:top}#detail_decorate_root .magic-9{border:0 solid black;position:relative;box-sizing:border-box;display:flex;flex-direction:column;align-content:flex-start;flex-shrink:0;padding-bottom:0}#detail_decorate_root .magic-10{border:0 solid black;position:relative;box-sizing:border-box;display:flex;flex-direction:column;align-content:flex-start;flex-shrink:0;overflow:hidden;width:750rem;height:375rem}#detail_decorate_root .magic-11{border:0 solid black;position:relative;box-sizing:border-box;display:flex;flex-direction:column;align-content:flex-start;flex-shrink:0;height:375rem;margin-top:NaNrem;margin-left:NaNrem;width:750rem;background-position:center;margin-bottom:20rem;resize-mode:contain;background-image:url(//sc02.alicdn.com/kf/Hde2bc701549d4566bffa5a54871ba631G/225362449/Hde2bc701549d4566bffa5a54871ba631G.jpg_Q75.jpg);background-size:contain;background-repeat:no-repeat}#detail_decorate_root .magic-12{border:0 solid black;position:relative;box-sizing:border-box;display:flex;flex-direction:column;align-content:flex-start;flex-shrink:0;overflow:hidden;width:371rem;height:278rem;margin-top:0;margin-left:0}#detail_decorate_root .magic-13{margin-top:0;margin-left:0;width:371rem;height:278rem}#detail_decorate_root .magic-14{border:0 solid black;position:relative;box-sizing:border-box;display:flex;flex-direction:column;align-content:flex-start;flex-shrink:0;overflow:hidden;width:371rem;height:277rem;margin-top:0;margin-left:8rem}#detail_decorate_root .magic-15{margin-top:0;margin-left:0;width:371rem;height:310rem}#detail_decorate_root .magic-16{border:0 solid black;position:relative;box-sizing:border-box;display:flex;flex-direction:column;align-content:flex-start;flex-shrink:0;overflow:hidden;width:244rem;height:162rem;margin-top:0;margin-left:0}#detail_decorate_root .magic-17{margin-top:0;margin-left:0;width:244rem;height:162rem}#detail_decorate_root .magic-18{border:0 solid black;position:relative;box-sizing:border-box;display:flex;flex-direction:column;align-content:flex-start;flex-shrink:0;overflow:hidden;width:244rem;height:162rem;margin-top:0;margin-left:8rem}#detail_decorate_root .magic-19{margin-top:0;margin-left:0;width:244rem;height:325rem}#detail_decorate_root .magic-20{margin-top:0;margin-left:0;width:244rem;height:215rem}#detail_decorate_root .magic-21{border:0 solid black;position:relative;box-sizing:border-box;display:flex;flex-direction:column;align-content:flex-start;flex-shrink:0;vertical-align:top}#detail_decorate_root .magic-22{border:0 solid black;position:relative;box-sizing:border-box;display:flex;flex-direction:column;align-content:flex-start;flex-shrink:0;vertical-align:top;padding-right:8rem;padding-left:8rem}#detail_decorate_root .magic-23{border:0 solid black;position:relative;box-sizing:border-box;display:flex;flex-direction:column;align-content:flex-start;flex-shrink:0;vertical-align:top;padding-bottom:8rem;padding-top:8rem}#detail_decorate_root .magic-24{padding-top:0;padding-right:0;padding-bottom:0;padding-left:0;margin-top:0;margin-right:0;font-size:28rem;margin-bottom:0;margin-left:0;white-space:pre-wrap}#detail_decorate_root .magic-25{background-color:#00ff18}#detail_decorate_root .magic-26{background-color:#0f5}#detail_decorate_root .magic-27{background-color:#00ff2d}#detail_decorate_root .magic-28{background-color:#00ff37}#detail_decorate_root .magic-29{background-color:#00ff41}#detail_decorate_root .magic-30{background-color:#00ff0e}#detail_decorate_root .magic-31{overflow:hidden}#detail_decorate_root .magic-32{border:0 solid black;position:relative;box-sizing:border-box;display:flex;flex-direction:column;align-content:flex-start;flex-shrink:0;overflow:hidden;width:750rem;height:371rem;margin-top:0;margin-left:0}#detail_decorate_root .magic-33{margin-top:0;margin-left:0;width:750rem;height:371rem}
Product Overview
Company Profie
About Us
Founded in 1998, Henan Guowang Cable Co., Ltd is one of the main cable manufacturers in China specializing in Wire & Cable production, R&D and marketing. It is located in Guodian Modern industrial Zone in Xinzheng, Zhengzhou, Henan Province and next to Xinzheng Airport, with convenient transportation.

With a registered capital of 18,000,000 USD, 100,000 m2 workshop, 460 staffs, 60 engineers and technicians, 190 sets of advanced production equipments, first-class testing machines, Guowang Cable has been the main force of rapid rise of cable industry of Henan province.

Guowang Cable is ISO9001, ISO14001, OHSAS18001 and CE certified, business scope covers:

● PVC Insulated and Sheathed Power Cable, unarmoured or armoured
● Low, Medium Voltage (1kV-35kV) XLPE Insulated Power Cable, unarmoured or armoured
● PVC Insulated Wire, Building wire, solid, stranded or flexible
● Bare Overhead Conductor (AAC,AAAC,ACSR)
● Aerial Bundled Cable 1kV-35kV (ABC Cable)
● Mining and General Rubber-Sheathed Flexible Cable
● Welding Cable,
● Control Cable
We can produce according to the standards of GB, JB, IEC, BS, DIN, ASTM, JIS, NF, AS/NZS, CSA and so on. Meanwhile we can produce
based on customers' requirements and specifications.

The products involve more than 400 models and 20000 kinds of specifications, and are widely applied in electrical power system,
petrochemical, construction, metallurgy, ship, railway, aviation etc. We have customers in more than 60 countries and regions
around the world, such as Europe, Asia, South Africa, South and North America, Middle East and Oceania. Our strong technical
capabilities paired with our strict quality control processes, have helped us create a strong reputation in the cable
manufacturing industry.

If you are interested in our products or have any questions, don't hesitate to contact us!
FAQ
Q1: Are you the trading company or Manufacturer?
A: We are the manufacturer, and we supply the factory price to you.

Q2: How long does it take to get a quote back?
A: Most quotes are returned within 24 hours.

Q3: What's your payment terms?
A: T/T,L/C,Western Union,etc.

Q4: Is OEM is accpeted?
A: Yes!

Q5: Do you offer free sample?
A: Yes, we offer free sample, but freight collect.

Q6: How long can I expect to get the sample?
A: After you pay the freight charge , the samples will be ready for delivery in 3-7 days. The samples will be sent to you via
express and arrive in 3-5 days.

Q7: Where is your factory?
A: Our factory is located in Guodian Town,Zhengzhou City, Henan, China. If you want to visit our company, we will arrange
everything for you.

Q8:What the warrenties do your products carry?
A: Guowang cable guarantees that all of our products, wires and cables, are free from defects. We will take back any product that does not meet the agreed quality by both parties.
Business Card
Tags:
fireproof
,
heat-resistant
,
mineral insulated cable
Contact us